Private Browsing: Everyone Needs To Know How To Do
The topic of privacy has been a hot topic in the recent past. Browsing the websites, you browse in private is provided by Google using google chrome incognito mode and Mozilla Firefox Private browsing. This article discusses the possibility of surfing the web.
How to do Private Browsing
Let's see how to access Private Browsing (Incognito Mode) with Google Chrome Browser. First of all, you must have Google Chrome Browser installed on your computer or mobile phone (Android and iOS). Now let's see how to Incognito Mode in step.
Open the Chrome browser.
Next, you can see three vertical dots on the right-hand side and click on that.
Then Menu will appear, From that menu, click on the New incognito window
Now you are ready for surf web in privately.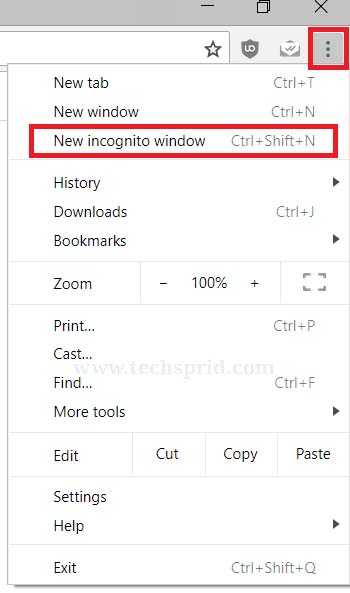 You can open this incognito mode using a keyboard shortcut for your convenience.
Press Ctrl + Shift + n for Windows, Linux, or Chrome.
Press command + shift + n for Mac.
It is mandatory to install Mozilla Firefox in the same way as private browsing. The steps to web surfing privately are the same as in Google Chrome with Incognito Mode. The steps are as follows.
Open the Firefox browser.
Next Click on three horizontal lines shown on the right-hand side.
From the menu, select New Private Window.
Now you have access to private browsing with Firefox.
You can also access it using Ctrl + Shift + p.
You can also switch between private browsing windows and normal windows.
How to Exit from Private Browsing?
These secret browsing windows are called separate windows from Chrome windows or Firefox windows. So you can get away with these windows by simply closing the private browsing window with no difficulty.
How It Works
When you browse the web with a regular browser, your browsing history is saved by that browser. Cookies (cookies are a term used to describe messages sent to web browsers by web servers. There are two types of session cookies and persistent cookies) and site data that is retained while you are surfing the web.
However, this private browsing does not save history or hold cookies and site data when browsing the web.
The important thing you should know is that these secret browsing will only keep your data hidden from the device you are using.
The files you download will not be remembered in this mode, but the files will be saved in the Download folder. This is true even if you opt-out of private browsing.
Also, all the bookmarks you save and set are saved in the browser.
Even with Private Browsing, what parties can see your web surfing?
The websites that you browse which include ads and other resources.
At your office, school, or any network you use to connect to the Internet.
To your Internet Connector. That means your network service providers
If you log into your account using a web service, like Gmail, Facebook, it will save on your account.
---
Read Article about How GPS Works on Your Smartphone